A Nurse's Survival Guide to Drugs in Practice E-BOOK
Rent or Buy eTextbook
Publisher List Price: $40.95
Savings: $8.96
The 'Nurses' Survival Guide to Drugs in Practice' is a handy pocketbook designed to provide succinct information on a wide variety of drugs that nurses need to look up quickly. It provides an understandable and detailed account of common drugs and their actions. The level is suitable for all nurses in practice, including qualified and student nurses, as well as those taking Supplementary Prescribing Courses and will also be useful to other healthcare professionals .  Pocket sized and easily transportable, it will become a constant companion both in ward and community environments. As well as the more routine use of drugs in clinical practice it covers emergency situations, such as cardiac arrest and anaphylaxis.
• Comprehensive coverage of drugs in use to offer security in any clinical setting
• Succinct and clear information in boxes, lists etc to facilitate assimilation of information 'on the spot'
• Attractive page design and well signposted layout to enable quick access to the right information
• Flexicover to maintain quality in a clinical setting and when frequently used
• Covers basic pharmacology including drug absorption and metabolism as well as explaining how drugs actually work
• Fully up to date with government guidelines e,g, from NICE, the Resuscitation Council and the British Thoracic Society etc.
• Additional sections on the legal aspects of administering and prescribing drugs, drug calculations and paediatric doses
Subject: Allied Health & Medical -> Nursing -> Pharmacology & Medications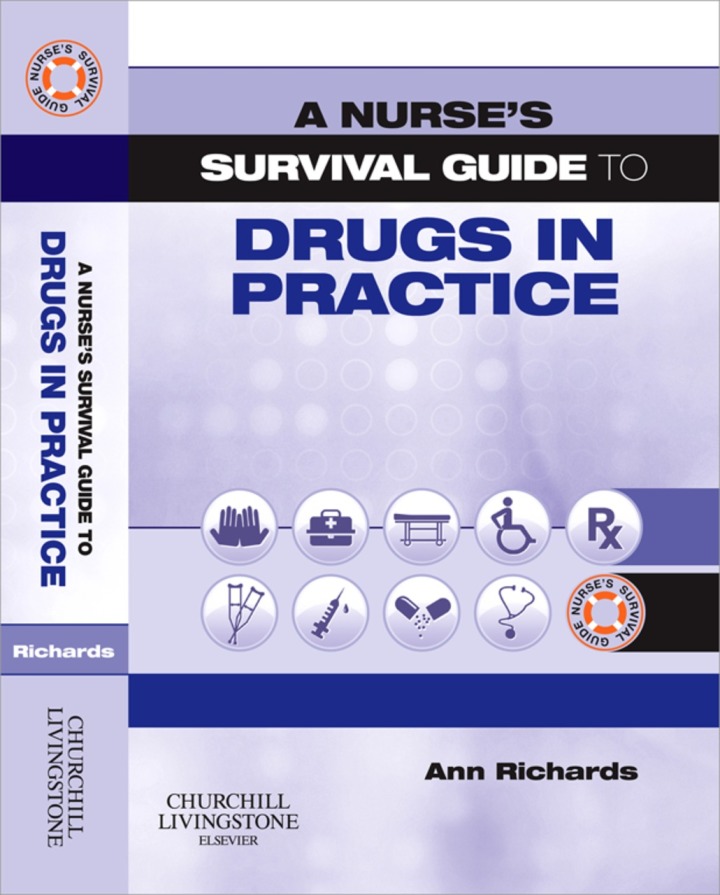 Publisher:
Elsevier Health Sciences (US) 4/21/09
Imprint:
Churchill Livingstone (US)
Language:
English
Length:
464 pages
ISBN 10:
0702040827
ISBN 13:
9780702040825
Print ISBN:
9780443102172