Are We Getting Smarter?
Rent or Buy eTextbook
Publisher List Price: $0.00

IQ gains are persisting into the twenty-first century, particularly in the developing world: the 'Flynn effect' marches on! This exciting new book by James R. Flynn aims to make sense of the continued rise in IQ scores and considers what this tells us about our intelligence, our minds and society.
Subject: Social Sciences -> Psychology -> Personality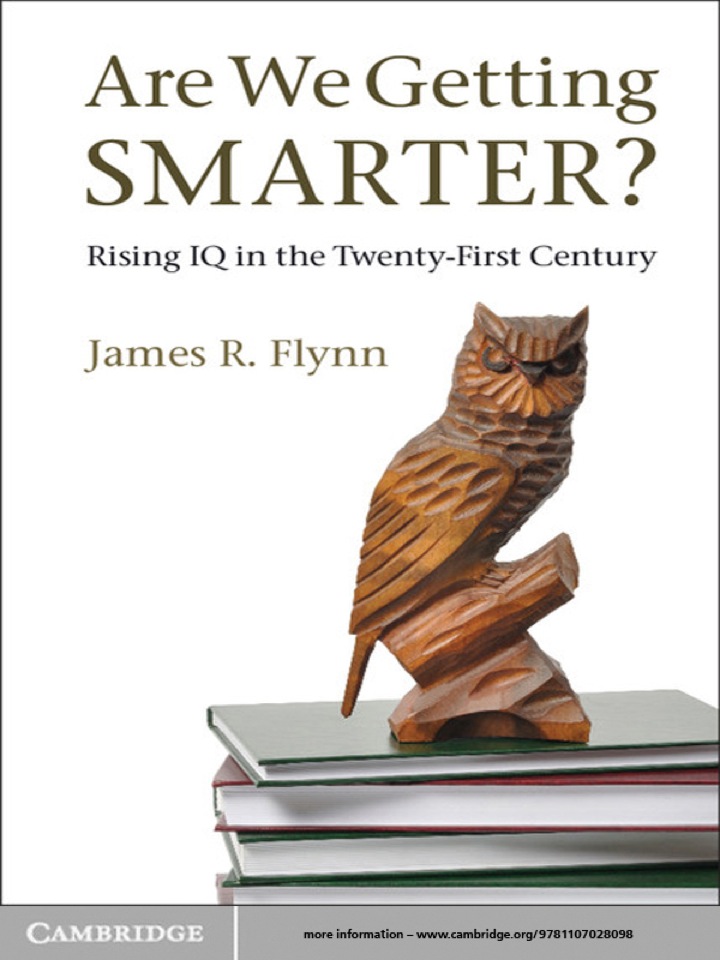 Rising IQ in the Twenty-First Century
1st edition
Publisher:
Cambridge University Press 9/6/12
Imprint:
Cambridge University Press
Language:
English
ISBN 10:
1139579770
ISBN 13:
9781139579773
Print ISBN:
9781107028098