Case-Based Brain Imaging
Rent or Buy eTextbook
Publisher List Price: $0.00

Case-Based Brain Imaging, Second Edition, an update of the highly regarded Teaching Atlas of Brain Imaging,provides full coverage of the latest technological advancements in brain imaging. It contains more than 150 cases that provide detailed discussion of the pathology, treatment, and prognosis of common and rare brain diseases, congenital/developmental malformations, cranial nerves, and more. This comprehensive case-based review of brain imaging will help radiologists, neurologists, and neurosurgeons in their training and daily practice.
Key Features:
More than 1,000 updated high-resolution images created on state-of-the-art equipment
Advanced CT and MR imaging keeps readers current on imaging modalities
Pathological descriptions clarify the pathophysiology of the disease
Pearls and pitfalls help readers avoid common traps and aid in rapid interpretation
Authors are world-renowned experts on brain imaging
Radiology residents and neuroradiology fellows preparing for board exams and beginning practitioners will find this book an invaluable tool in learning how to correctly diagnose pathologies of the brain.
Subject: Allied Health & Medical -> Medical -> Surgery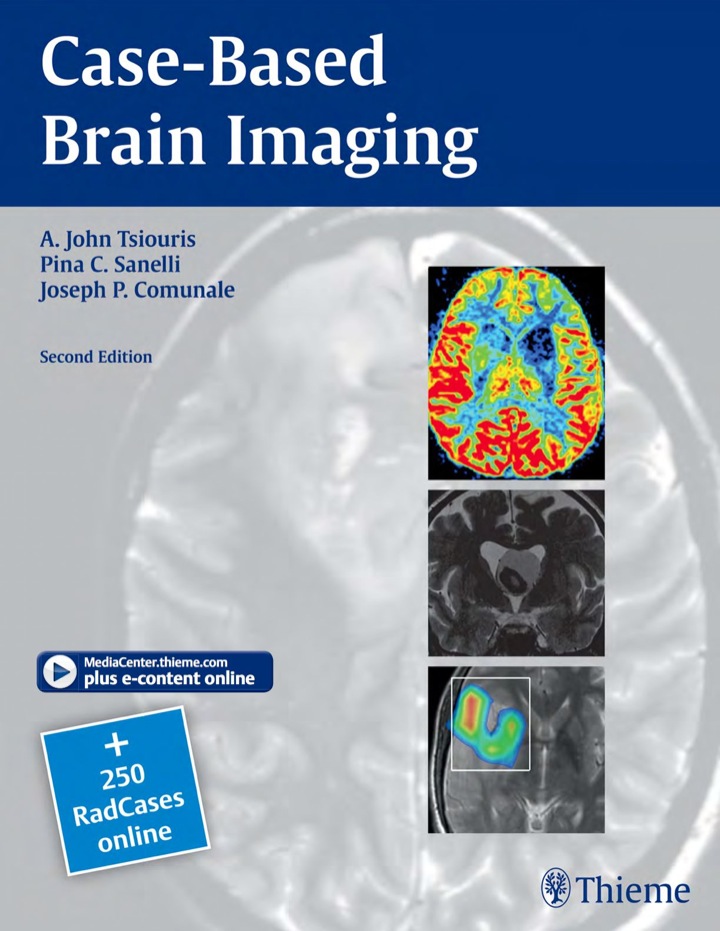 2nd edition
Publisher:
Thieme Medical Publishers Inc. 11/26/12
Imprint:
Thieme Medical Publishers
Language:
English
Length:
704 pages
ISBN 10:
1604069546
ISBN 13:
9781604069549
Print ISBN:
9781604069532