Clinical Manual of Implant Dentistry:
Rent or Buy eTextbook
Publisher List Price: $84.00

The aim of this textbook is to provide practitioners and students with a comprehensive understanding of implant dentistry, from diagnosis to technique. With ample color photographs and diagrams, it carefully illustrates the various surgical techniques routinely needed in practice and suggests appropriate prosthetic options. Treatment considerations for each type of edentulism are addressed, and a classification for treatment in posterior regions is presented. The authors also discuss surface properties and loading concepts and offer innovative ideas for treating young patients.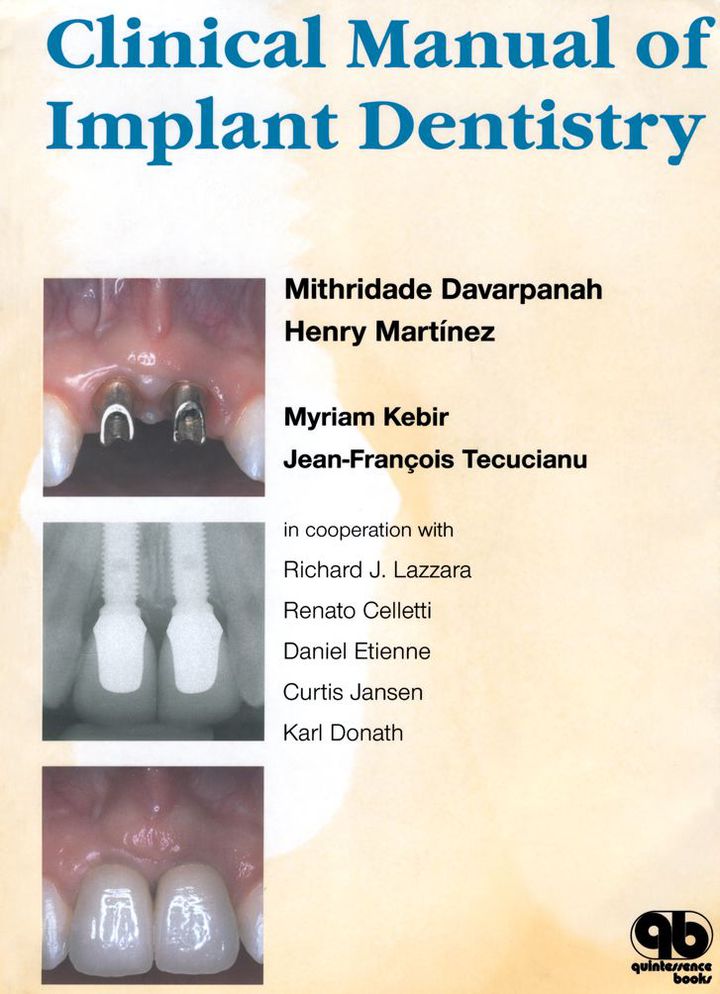 1st edition
Publisher:
Quintessence Publishing (IL) 4/23/21
Imprint:
Quintessence Publishing (IL)
Language:
English
Length:
217 pages
ISBN 10:
1850970491
ISBN 13:
9781850970491