Clinical Research in Complementary and Integrative Medicine
Rent or Buy eTextbook
Publisher List Price: $58.99
Savings: $12.00
You want to conduct a CAM study but don't know how?  Problem solved – Clinical Research demonstrates all aspects of state-of-the-art study design in an understandable and practical way. You will get a comprehensive overview and instruction – step by step.  The code in the book will give you 12 months of free online access to the content and illustrations of the book.
This practical training book:
systematically introduces the key aspects of study design and basic statistics.
helps you to develop, plan and execute your research project.
combines established theoretical approaches with practical skills applicable to your own clinical study.
is a step-by-step tutorial for a complete clinical study, which is illustrated in three case studies.
includes additional training exercises, featuring different study conditions and environments, that will help you to practice and test your knowledge.
Clinical Research in Complementary and Integrative Medicine – the best way to understand clinical research and to plan and perform your own study!
Free online access:
After activating the code inside this book you get free online access to the content and the illustrations for 12 months.
Subject: Allied Health & Medical -> Medical -> Alternative Medicine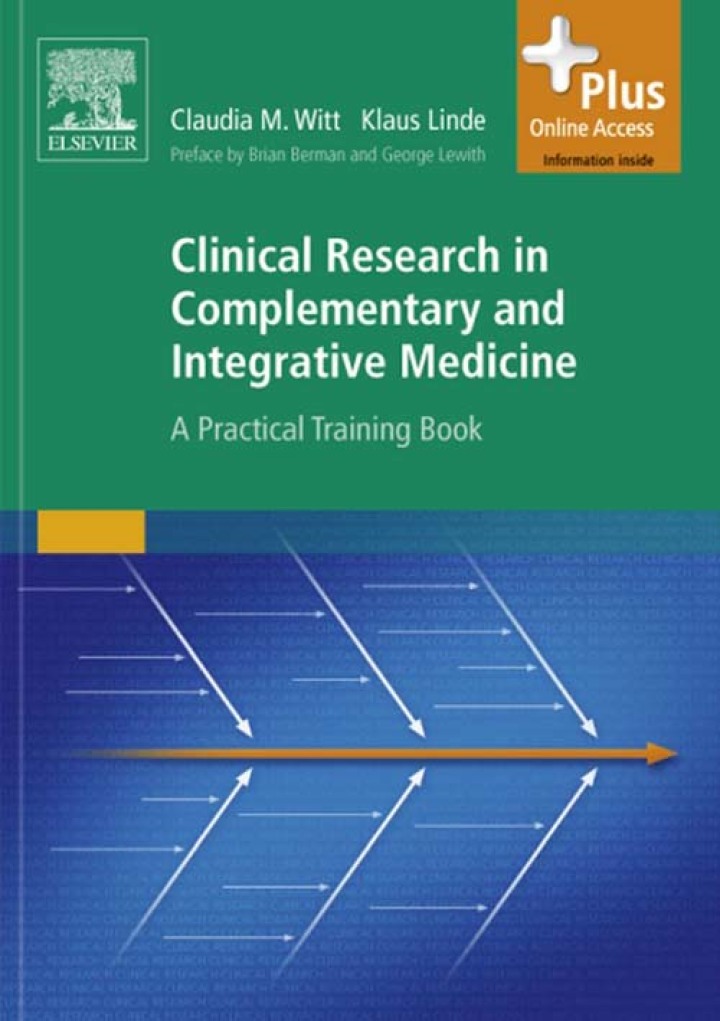 A Practical Training Book
Publisher:
Elsevier GmbH, Urban & Fischer Verlag 11/9/11
Imprint:
Urban & Fischer
Language:
German
Length:
208 pages
ISBN 10:
3437596527
ISBN 13:
9783437596520
Print ISBN:
9780702034763