Echo Made Easy E-Book
Rent or Buy eTextbook
Publisher List Price: $18.99

This best-selling and highly-praised book provides a practical and clinically useful introduction to echo – much of which is easy – for those who will be using, requesting and possibly interpreting it in the future. The book is aimed particularly at doctors in training and medical students. It has been proved of great use to other groups, including qualified physicians, general practitioners, cardiac technicians, nurses and paramedics.

In the book the author explains the echo techniques available, what an echo can and cannot give, and – importantly – puts echo into a clinical perspective. It is by no means intended as a complete textbook of echo and some aspects are far beyond its scope (e.g., complex congenital heart disease and paediatric echo).

The sections are ordered with the techniques most often used to diagnose a particular clinical problem explained first. The final chapter deals with special clinical situations.

"Unquestionably achieves the author's aim … and does so with consummate ease."
British Journal of Cardiology
This highly-praised book is a simple guide to a difficult subject, written in a conversational and accessible style. It is essential reading for anyone wishing to learn about echo - doctors, technicians, medical students etc.
It provides full practical coverage of the clinical aspects of heart disease.
It will be of great use to those experienced in echo as a refresher and reference source in pocket-size.
Fully updated with the many recent advances in echocardiography.
Now presented in full colour throughout with new illustrations.
New sections on device therapy for heart failure (cardiac resynchronization therapy, CRT) and the use of echo and TOE (or TEE) in special situations.
Expanded sections on diastolic function and tissue Doppler imaging.
Additional material on the newer echo techniques such as 3-D echo, stress echo and contrast echo.
Special clinical situations now include pulmonary embolism, pericardial disease, advanced age, athletic heart and obesity.
Subject: Allied Health & Medical -> Medical -> Cardiology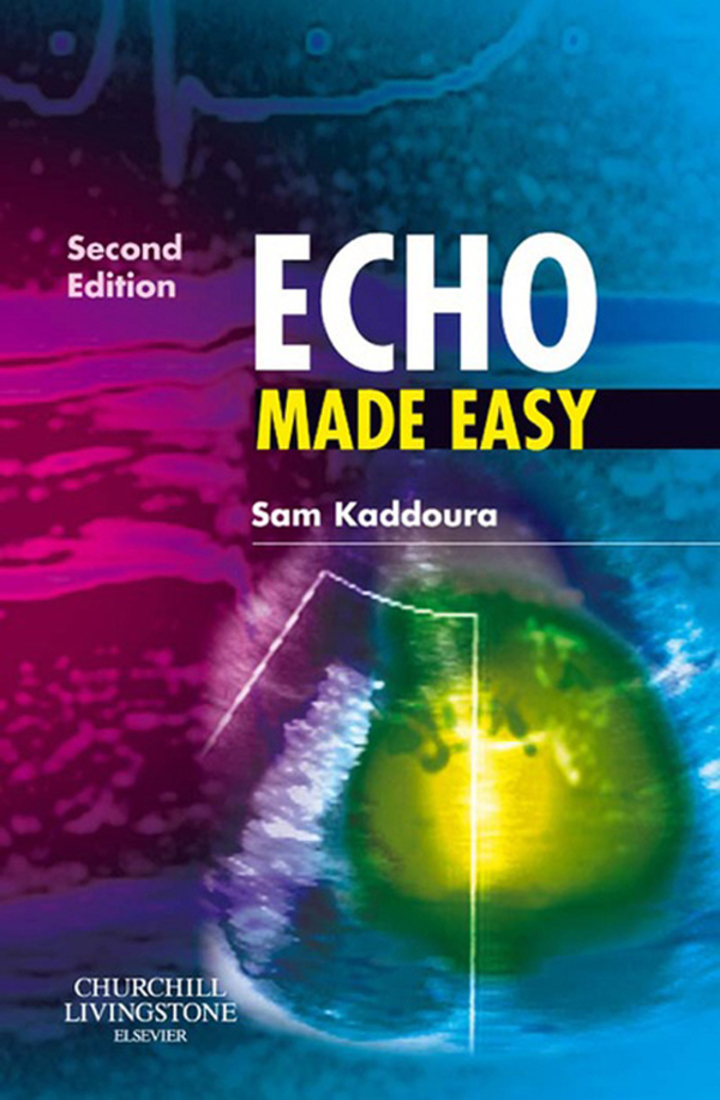 2nd edition
Publisher:
Elsevier Health Sciences (US) 1/4/12
Imprint:
Churchill Livingstone (US)
Language:
English
Length:
248 pages
ISBN 10:
0702050601
ISBN 13:
9780702050602
Print ISBN:
9780443103636
Next Edition