European Integration, 1950–2003
Rent or Buy eTextbook
Publisher List Price: $0.00

Integration is the most significant European historical development in the past fifty years, eclipsing in importance even the collapse of the USSR. Yet, until now, no satisfactory explanation is to be found in any single book as to why integration is significant, how it originated, how it has changed Europe, and where it is headed. Professor Gillingham's work corrects the inadequacies of the existing literature by cutting through the genuine confusion that surrounds the activities of the European Union, and by looking at his subject from a truly historical perspective. The late-twentieth century has been an era of great, though insufficiently appreciated, accomplishment that intellectually and morally is still emerging from the shadow of an earlier one of depression, and modern despotism. This is a work, then, that captures the historical distinctiveness of Europe in a way that transcends current party political debate.
Subject: Social Sciences -> History -> European History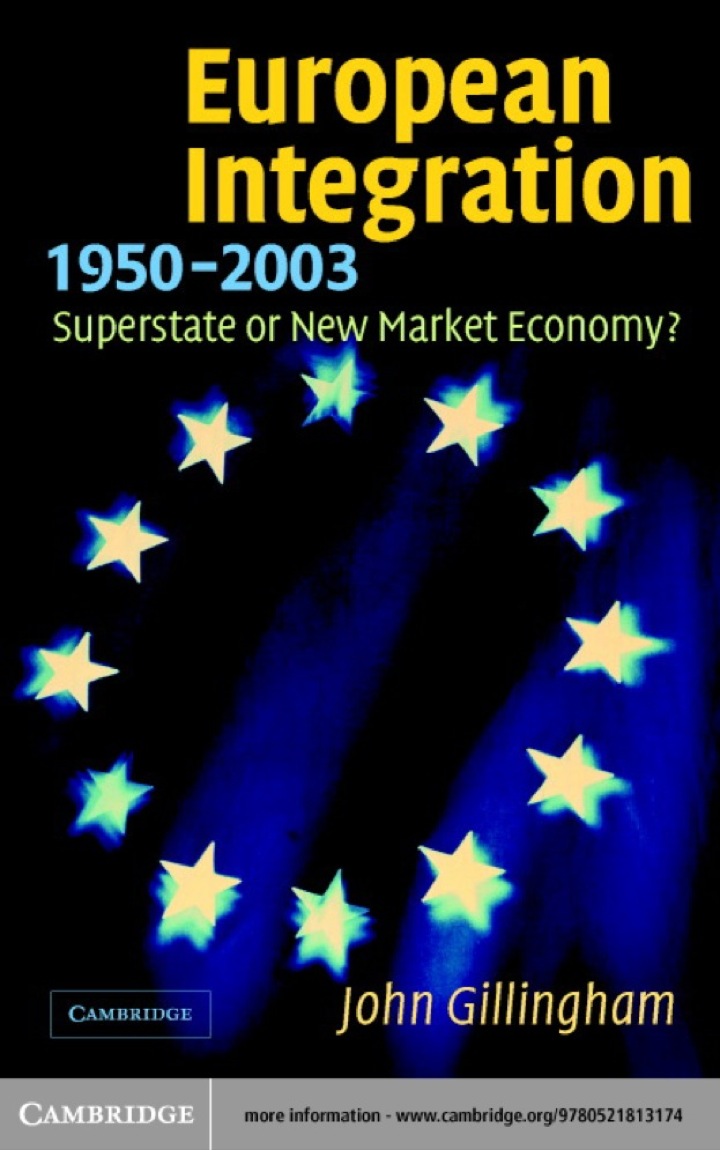 Superstate or New Market Economy?
1st edition
Publisher:
Cambridge University Press 6/2/03
Imprint:
Cambridge University Press
Language:
English
ISBN 10:
0511075049
ISBN 13:
9780511075049
Print ISBN:
9780521813174