Evaluation and Testing in Nursing Education
Rent or Buy eTextbook
Publisher List Price: $95.00
Savings: $0.01
Named a 2013 Doody's Essential Purchase!
"This book should be required reading for all educators! It is necessary for educators to keep pace with the changing dynamics of learners and this book provides insights into how to achieve this goal."--Doody's Medical Reviews
Praise for the Third Edition:
ìWithout question, this book should be on every nurse educator's bookshelf.î
--Nursing Education Perspectives
The ìgold standardî for evaluation and testing in nursing education, this revision helps educators measure and evaluate the level of learning that their students have achieved and presents fundamental concepts of what constitutes reliable tools and rubrics for measuring studentsí classroom and clinical performance. It describes how to develop a test blueprint and to assemble, administer, write, and score all types of tests and test questions, and analyze tests and test performance for both classroom and clinical evaluation. It includes guidelines for preventing cheating, and for conducting productive posttest discussions. The book offers strategies for evaluating higher cognitive levels of learning and for evaluating written assignments with sample scoring rubrics. The book explores important social, ethical, and legal issues associated with testing and evaluation. The text meets NLN Certification Competency #3: Use Assessment & Evaluation Strategies (15% of CNE Test BluePrint).
New to the Fourth edition:
Expanded coverage of essential concepts in assessment, evaluation, and testing in nursing classroom and clinical education
A new chapter on online testing, with and without an online teaching platform such as BlackBoard, standardized online testing packages, establishing valid online-based testing, and related issues
Current research, references, and new examples
Stronger focus on evaluating higher level cognitive functions
Additional test preparation for NCLEX and other certification tests
Development of test items that prepare students for licensure and certification exams, including discussion of innovative items being piloted for possible use on the NCLEX
Expanded coverage on establishing rubrics for assessing written assignments
New information on using simulation for ìHigh Stakes Testingî
Online teaching guide that includes PowerPoint slides, sample core syllabus, and learner activities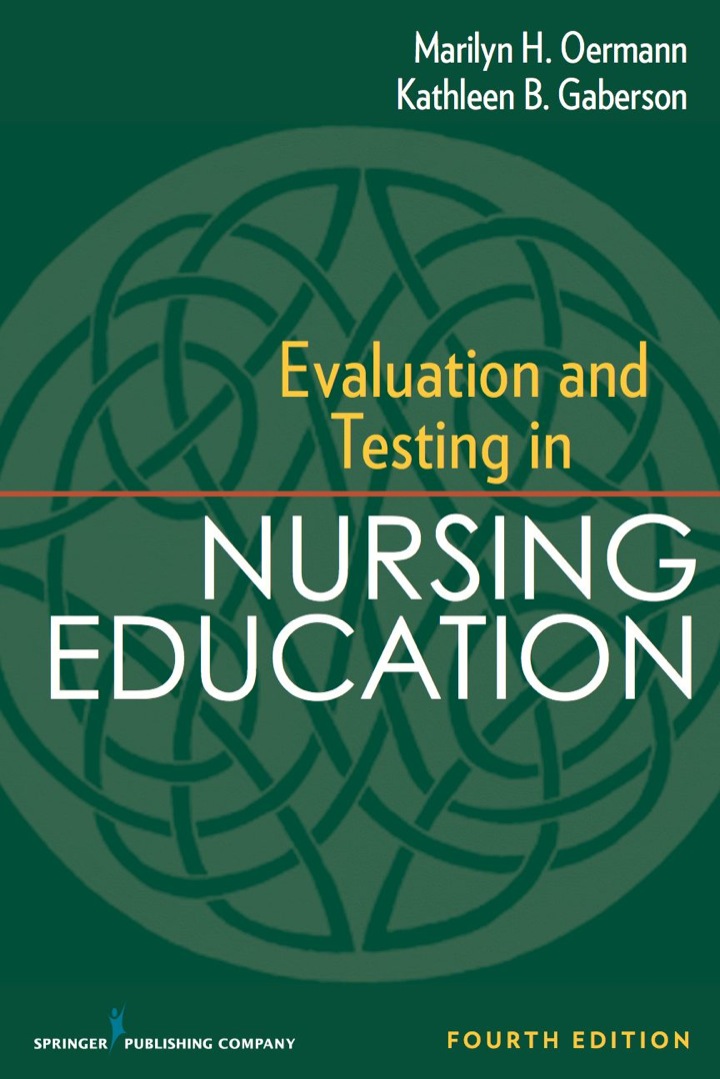 Fourth Edition
4th edition
Publisher:
Springer Publishing LLC 2/11/13
Imprint:
Springer Publishing Company
Language:
English
Length:
440 pages
ISBN 10:
0826195563
ISBN 13:
9780826195562
Print ISBN:
9780826195555
Next Edition