Handbook of Small Animal Radiological Differential Diagnosis E-Book
Rent or Buy eTextbook
Publisher List Price: $95.95

The Handbook of Small Animal Radiology and Ultrasound: Techniques and Differential Diagnoses provides a user-friendly reference for a wide range of radiographic and ultrasonographic findings in dogs and cats.
Key features
Enables successful and clear interpretation of radiographs and ultrasonograms
Offers clearly sequenced text arrangement from the identification of the radiographic or sonographic abnormalities to a list of subsequent considerations for each sign
Prioritizes different clinical findings to tailor further diagnostic tests or therapeutic interventions
Takes imaging abnormalities from the descriptive to the interpretative
New to this edition
Colour throughout enhances user-friendliness
Many new conditions
Extra illustrations show techniques and normal anatomy
Additional information on techniques, normal appearance and disease processes
Expanded Further Reading sections
This book is intended for all users of small animal diagnostic imaging, from radiologists through to general practitioners to veterinary students, and will be an invaluable supplement to existing references in the subject.
Subject: Allied Health & Medical -> Veterinary Medicine -> Veterinary Medicine General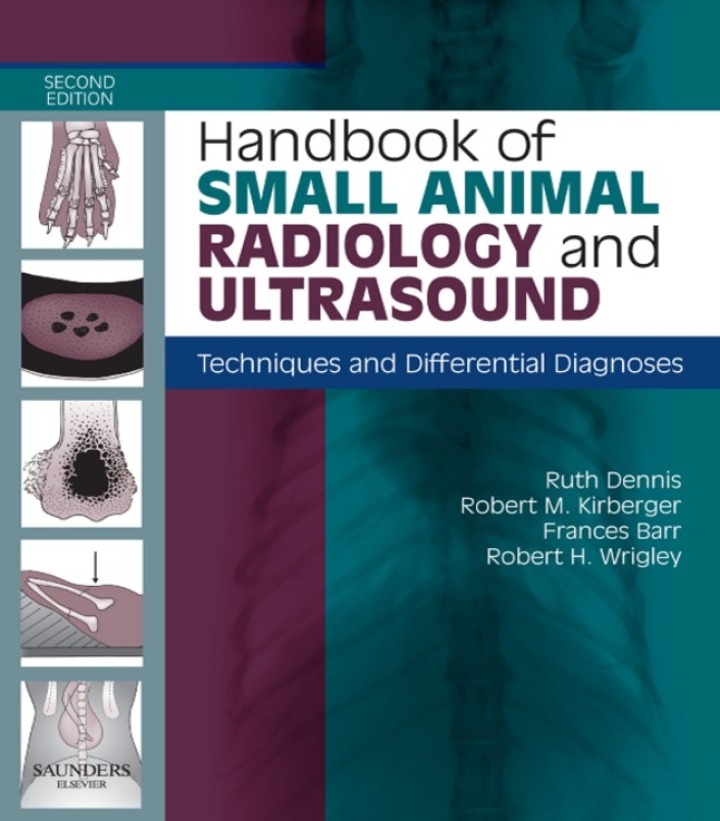 Techniques and Differential Diagnoses
2nd edition
Publisher:
Elsevier Limited (UK) 4/27/10
Imprint:
Saunders Ltd.
Language:
English
Length:
382 pages
ISBN 10:
0702048798
ISBN 13:
9780702048791
Print ISBN:
9780702028946