Learning from Animals?
Rent or Buy eTextbook
Publisher List Price: $90.00
Savings: $27.05
Human language, cognition, and culture are unique; they are unparalleled in the animal kingdom. The claim that we can learn what makes us human by studying other animal species provokes vigorous reactions and many deny that comparative research can shed any light on the origins and character of human distinctive capacities. However, Learning from Animals? presents empirical research and an analysis of comparative approaches for an understanding of human uniqueness, arguing that we cannot know what capacities are uniquely human until we learn what other species can do. This interdisciplinary volume explores the prospects and problems of comparative approaches for understanding modern humans' abilities by presenting: (1) the latest findings and theoretical approaches in primatology, comparative psychology, linguistics, and philosophy; (2) methodological reflections on the prospects and challenges of understanding human capacities through comparative research strategies; and (3) discussions of conceptual and ethical issues. This is the first book to address the issues raised by comparative research from such a diverse perspective. It will therefore be of great interest to students, researchers, and professionals in comparative psychology, linguistics, primatology, biology, and philosophy.
Subject: Social Sciences -> Psychology -> Applied Psychology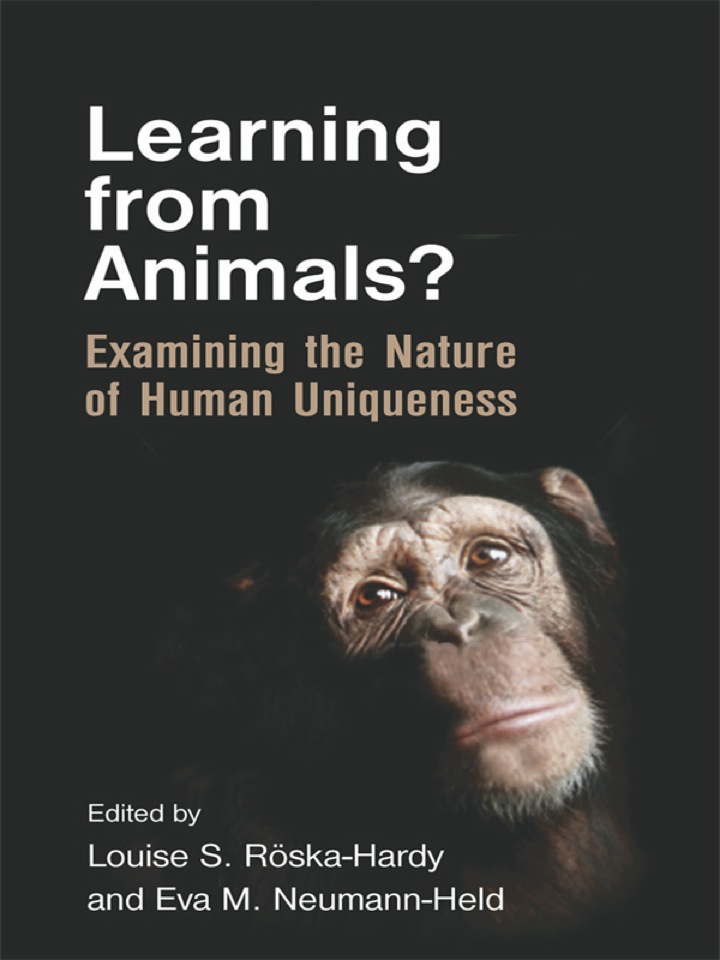 Examining the Nature of Human Uniqueness
1st edition
Publisher:
Taylor & Francis 10/27/08
Imprint:
Psychology Press
Language:
English
Length:
280 pages
ISBN 10:
1135430233
ISBN 13:
9781135430238
Print ISBN:
9780203889909