Minor Injuries E-Book
Rent or Buy eTextbook
Publisher List Price: $60.95

Now with a free instructional video demonstrating basic examination techniques, this second edition of Minor Injuries makes it much easier to learn procedures for assessing minor injuries. It is unique in linking the underlying anatomy to the examination processes that are part of the education of a practitioner, covering the commonly presenting injuries that, and explains how to handle them.
This text is essential for staff in accident and emergency units, minor injury units, walk-in centres and all areas where patients present with minor injuries.
Free video:
A 25-minute online video demonstrating 77 different examinations, makes them easy to understand, and covering:
The Neck and Upper Limbs
The Shoulder
The Elbow
The Forearm, Wrist and Hand
 The Back and Lower Limbs
The Hip
The Knee
The Ankle and Foot.
Active, resisted and passive movements are shown, testing the full range of movement.
Practical manual, with supporting video
Demonstrates basic examination techniques
Illustrations link anatomy with the examination processes
Clear explanation of underlying anatomical and physiological processes behind injury
Explains how to manage common injuries
Accessible to the non-specialist.
Video demonstrates basic examination processes, making them easier to learn
Illustrations combine anatomy and examination to show how parts work and how to examine them – now with added colour
New photographs throughout, linking to the video demonstration
Video showing examination of every hand muscle helps master this particularly complex area
More detail on the core clinical areas of sports injuries in children, musculoskeletal presentations, and head, neck and back injuries.
Subject: Allied Health & Medical -> Nursing -> Emergency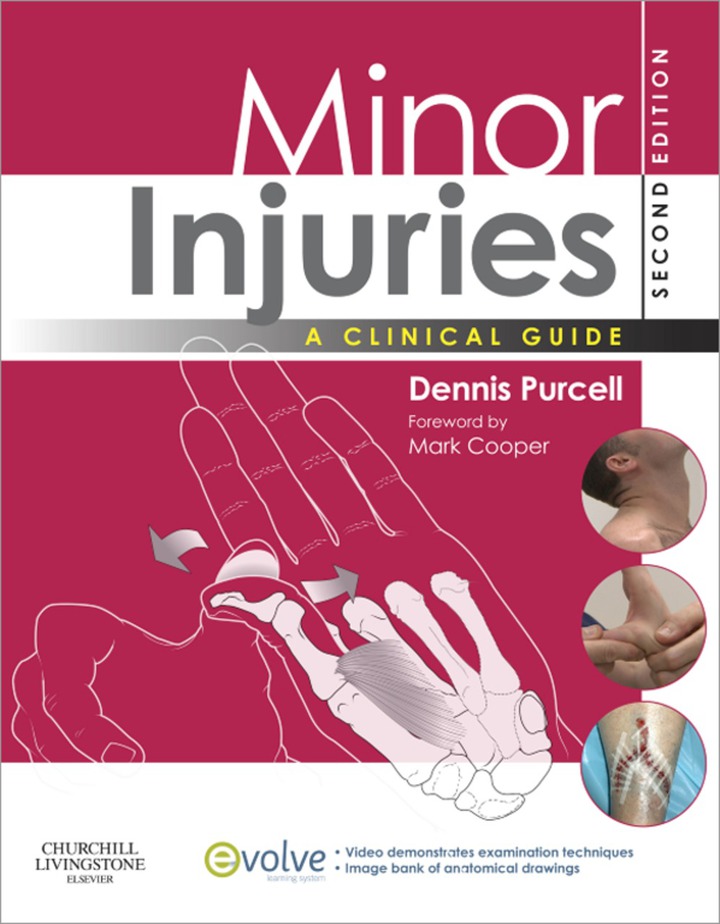 A Clinical Guide for Nurses
2nd edition
Publisher:
Elsevier Health Sciences (US) 9/17/10
Imprint:
Churchill Livingstone (US)
Language:
English
Length:
256 pages
ISBN 10:
0702048224
ISBN 13:
9780702048227
Print ISBN:
9780443103117
Next Edition