Nunn's Applied Respiratory Physiology E-Book
Rent or Buy eTextbook
Publisher List Price: $163.00
Savings: $16.01
Nunn's Applied Respiratory Physiology, Seventh Edition covers all aspects of respiratory physiology in health, disease, and altered conditions and environments, from basic science to clinical applications.
Includes functional anatomy, mechanics, control of breathing, ventilation, circulation, ventilation-perfusion matching, diffusion, carbon dioxide and oxygen, and non-respiratory functions of the lung.
Discusses the effects of pregnancy, exercise, sleep, altitude, pressure, drowning, smoking, anaesthesia, hypocapnia, hypercarbia, hypoxia, hyperoxia, and anaemia on respiratory physiology.
Explores specific clinical disorders such as ventilatory failure, airways disease, pulmonary vascular disease, parenchymal lung disease, and acute lung injury, as well as the physiological basis of current therapies, including artificial ventilation, extrapulmonary gas exchange, and lung transplantation.
Chapter on Parenchymal Lung Disease has been specifically expanded to include the physiology and pathology of the pleural space and lung cancer.
Contains a new chapter on Pulmonary Surgery, covering a wide range of surgical interventions  from bronchoscopy to lung resection.
Includes almost 500 new references to the literature.
The result is an invaluable source for those preparing for examinations in anaesthesia and intensive care, as well as an essential purchase for practitioners who want quick reference to current knowledge.
Describes respiration in health and disease and in normal and abnormal situations, to help readers manage all conditions they see in their practices.
Examines the respiratory effects of exercise, sleep, smoking, anaesthesia, drowning, anaemia, pregnancy, and other events as well as environmental factors such as altitude, flying, high pressure, closed environments, and air pollution on respiration.
Maintains the clarity of style and single-author approach of previous editions through the close collaboration of Andrew Lumb and John Nunn.
Makes difficult concepts easy to understand and apply with nearly 300 illustrations.
A new chapter on the History of Respiratory Physiology.
More coverage of pathophysiology and even more applications of respiratory physiology to clinical practice.
A more consistent organization, a revised page design that aids readability, and an art program featuring new and newly redrawn illustrations.
Subject: Allied Health & Medical -> Medical -> Physiology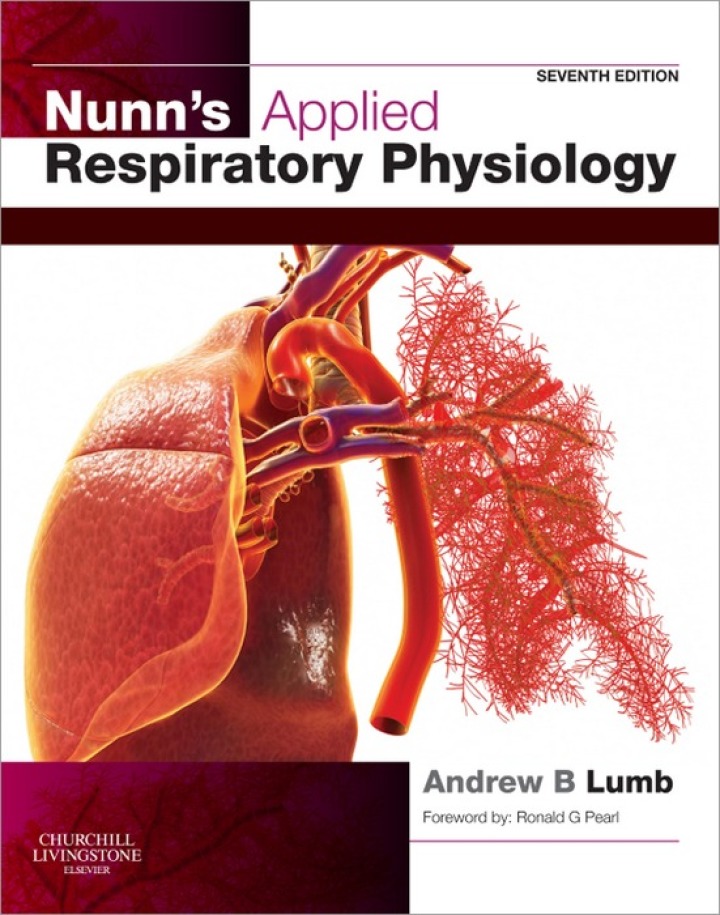 7th edition
Publisher:
Elsevier Health Sciences (US) 9/25/12
Imprint:
Churchill Livingstone (US)
Language:
English
Length:
568 pages
ISBN 10:
070205416X
ISBN 13:
9780702054167
Print ISBN:
9780702029967
Next Edition