Pharmaceutical Analysis E-Book
Rent or Buy eTextbook
Publisher List Price: $63.95
Savings: $5.96
An introductory text, written with the needs of the student in mind, which explains all the most important techniques used in the analysis of pharmaceuticals - a key procedure in ensuring the quality of drugs . The text is enhanced throughout with keypoints and self-assessment boxes, to aid student learning.
Features
Includes worked calculations to demonstrate mathematics in use for pharmaceutical analysis.
Focuses on key points rather than a large number of facts to help readers really understand the field as well as pass exams.
Includes self-assessment, focussing on simple arithmetical calculation results from analytical data.
Additional section on basic calculations in pharmaceutical analysis
More detail on the capillary electrophoresis of proteins
A discussion of some of the new types of HPLC column and on solvent selectivity in HPLC
Additional material inserted on the control of the quality of analytical methods, mass spectrometry and high pressure liquid chromatography
Additional self-assessment exercises
Subject: Allied Health & Medical -> Medical -> Pharmacology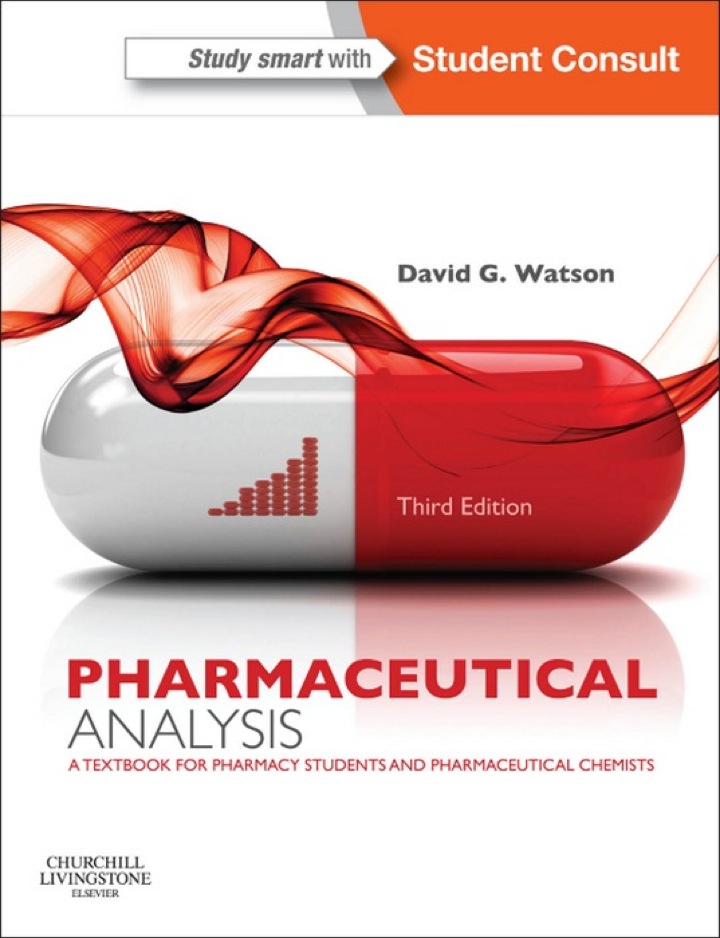 A Textbook for Pharmacy Students and Pharmaceutical Chemists
3rd edition
Publisher:
Elsevier Health Sciences (US) 7/15/12
Imprint:
Churchill Livingstone (US)
Language:
English
Length:
406 pages
ISBN 10:
0702051292
ISBN 13:
9780702051296
Print ISBN:
9780702046216
Next Edition