Security Politics in the Asia-Pacific
Rent or Buy eTextbook
Publisher List Price: $0.00

Asia is experiencing major changes in its security relations. This book brings together respected experts to assess both the theoretical and empirical dimensions of the Asian security debate. It will serve as a standard reference on the evolution of key issues in Asian security.
Subject: Social Sciences -> Political Science -> International Relations & Foreign Policy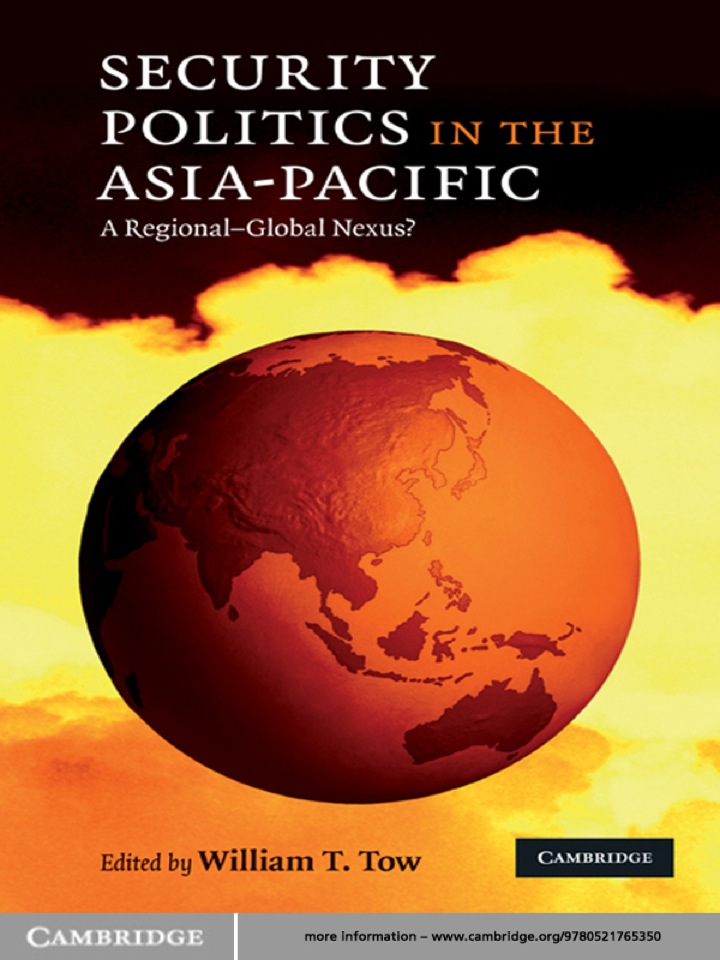 A Regional-Global Nexus?
1st edition
Publisher:
Cambridge University Press 10/15/09
Imprint:
Cambridge University Press
Language:
English
ISBN 10:
0511700059
ISBN 13:
9780511700057
Print ISBN:
9780521765350