The Great Recession
Rent or Buy eTextbook
Publisher List Price: $0.00

Since publication of Hetzel's The Monetary Policy of the Federal Reserve (Cambridge University Press, 2008), the intellectual consensus that had characterized macroeconomics has disappeared. That consensus emphasized efficient markets, rational expectations and the efficacy of the price system in assuring macroeconomic stability. The 2008–9 recession not only destroyed the professional consensus about the kinds of models required to understand cyclical fluctuations but also revived the credit-cycle or asset-bubble explanations of recession that dominated thinking in the nineteenth century and the first half of the twentieth century. These 'market-disorder' views emphasize excessive risk taking in financial markets and the need for government regulation. The present book argues for the alternative 'monetary-disorder' view of recessions. A review of cyclical instability over the last two centuries places the 2008–9 recession in the monetary-disorder tradition, which focuses on the monetary instability created by central banks rather than on a boom-bust cycle in financial markets.
Subject: Business & Economics -> Economics -> Principles of Macroeconomics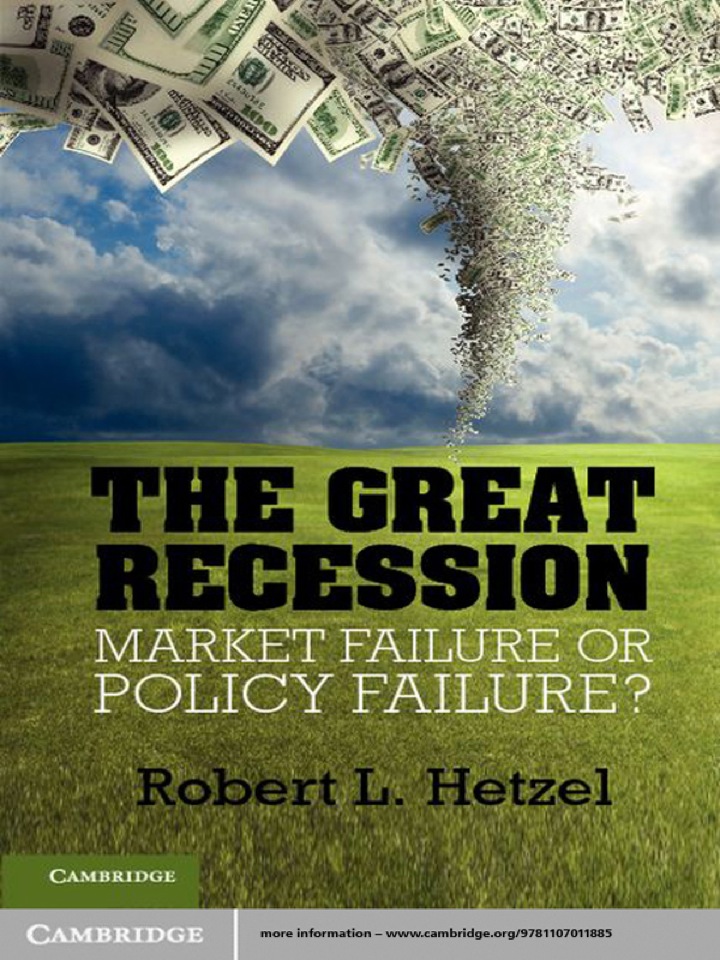 Market Failure or Policy Failure?
1st edition
Publisher:
Cambridge University Press 4/16/12
Imprint:
Cambridge University Press
Language:
English
ISBN 10:
1139334298
ISBN 13:
9781139334297
Print ISBN:
9781107011885