Understanding Terrorism and Political Violence
Sorry, this book is currently not for sale.
Publisher List Price: $57.99

This book explains the lifecycle of terrorist organizations from an innovative theoretical perspective, combining economics with social psychology. It provides a new approach to understanding human behaviour in organized society, and then uses this to analyze the forces shaping the lifecycle of violent political movements. Economic and rational-choice theorists assume that human beings are motivated only by self-utility, yet terrorism is ultimately an altruistic act in the eyes of its participants. This book highlights the importance of the desire to belong to a group as a motivating factor, and argues that all of us face an eternal trade-off between selfishness and community concern. This hypothesis is explored through four key groups; the IRA in Northern Ireland, Al Qaeda, Hamas, and the Naxalites in India. Through this, the book analyzes the birth, growth, transformation and demise of violent political movements, and ends with an analysis of the conditions which determine the outcome of the war against terrorism. Understanding Terrorism and Political Violence will be essential reading for advanced students of terrorism studies and political science, and of great interest to students of social psychology and sociology.
Subject: Social Sciences -> Political Science -> Terrorism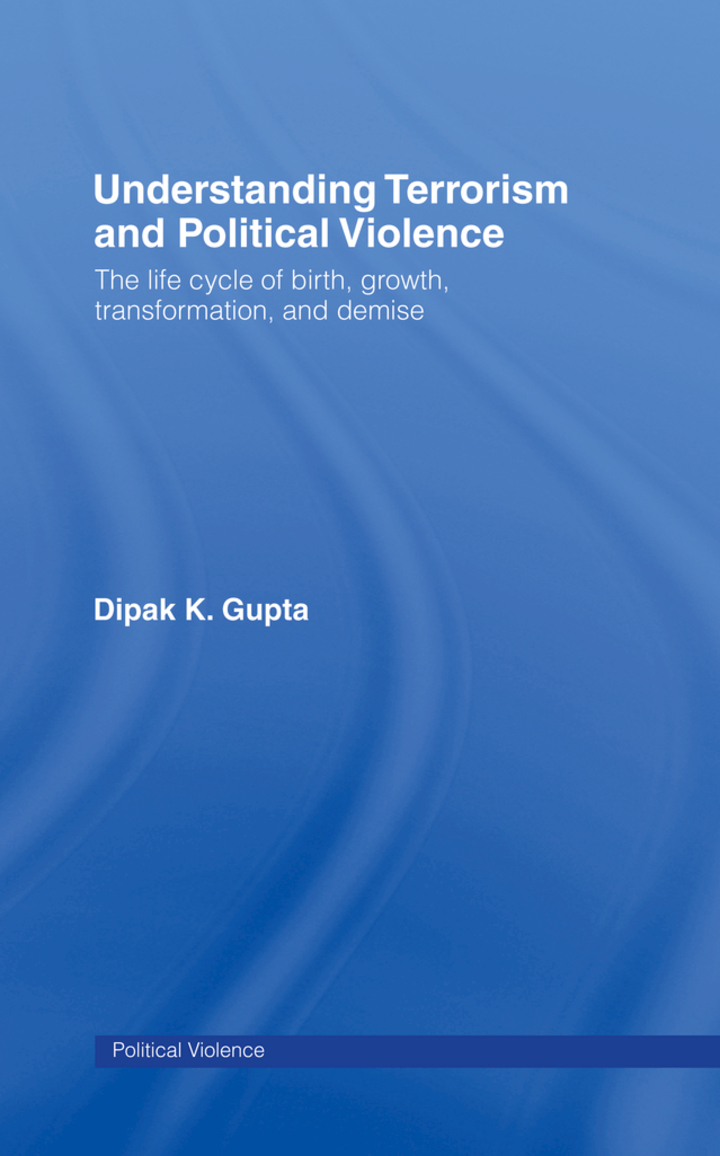 The Life Cycle of Birth, Growth, Transformation, and Demise
1st edition
Publisher:
Taylor & Francis 3/25/08
Imprint:
Routledge
Language:
English
Length:
304 pages
ISBN 10:
1135982813
ISBN 13:
9781135982812
Print ISBN:
9780203930274