What Makes Health Public?
Rent or Buy eTextbook
Publisher List Price: $0.00

John Coggon argues that the important question for analysts in the fields of public health law and ethics is 'what makes health public?' He offers a conceptual and analytic scrutiny of the salient issues raised by this question, outlines the concepts entailed in, or denoted by, the term 'public health' and argues why and how normative analyses in public health are inquiries in political theory. The arguments expose and explain the political claims inherent in key works in public health ethics. Coggon then develops and defends a particular understanding of political liberalism, describing its implications for critical study of public health policies and practices. Covering important works from legal, moral, and political theory, public health, public health law and ethics, and bioethics, this is a foundational text for scholars, practitioners and policy bodies interested in freedoms, rights and responsibilities relating to health.
Subject: Professional, Career & Trade -> Law -> Medical Law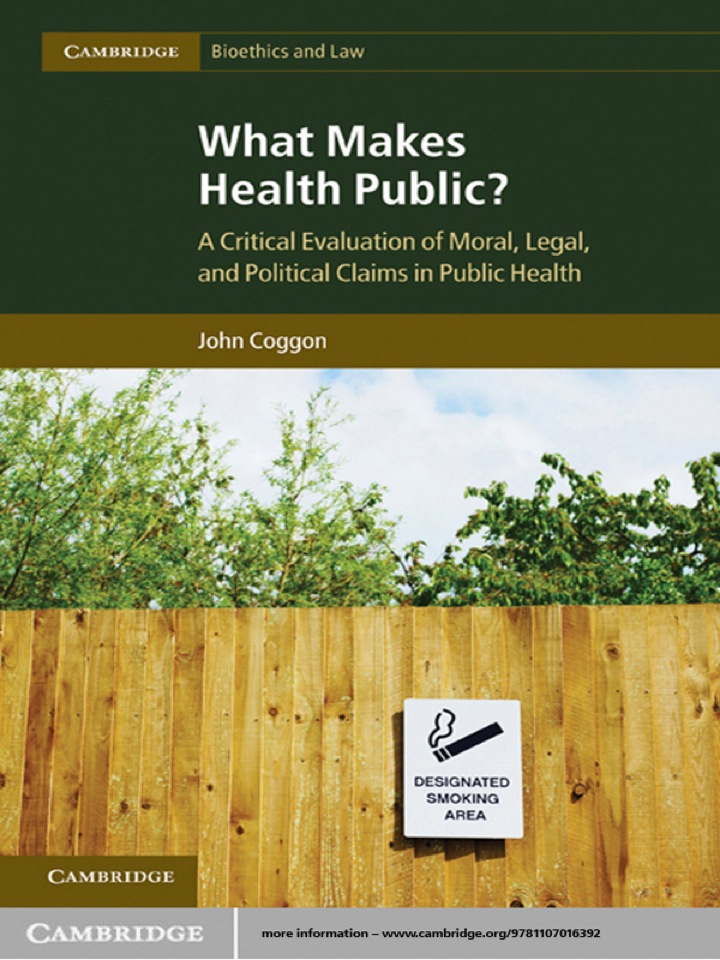 A Critical Evaluation of Moral, Legal, and Political Claims in Public Health
1st edition
Publisher:
Cambridge University Press 1/19/12
Imprint:
Cambridge University Press
Language:
English
ISBN 10:
1139210122
ISBN 13:
9781139210126
Print ISBN:
9781107016392