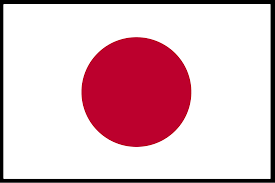 In terms of economic strength, population, and the influence of culture and technology, Japan undoubtedly stands out. Indeed, with almost 130 million inhabitants Japan is number 10 among over 200 countries (just above Mexico and close to Russia). Its economic potential and significance, however, far surpass Japan's share in the world population. According to the GDP (Gross Domestic Product). Japan is third, following only the USA and China, both of which are much larger and more populous countries.
Japanese cars, Japanese cameras, Japanese TV sets and robots are world famous for their quality, reliability and design. Along with technological advances, Japan is known for its exquisite poetry and visual arts and for its sophisticated love for nature. No wonder that choosing Japanese as a language to learn is becoming more popular.
There are about 130 million speakers of Japanese in the world. Of course, the vast majority of them live in Japan. Due to immigration, however, there are significant colonies of Japanese speakers in other countries. It may come as a surprise to many, but some of the largest Japanese colonies are to be found in South America (Brazil, Peru, Paraguay). In the state of Hawaii approximately 12% of the total population can speak Japanese.
Quite a few Japanese words appear in the English language. Among them we find bonsai (art of miniature trees), ikebana, manga, karaoke, sushi, teriyaki and karate. Many people who have never been to Japan may still be familiar with such common phrases and words as arigato (thank you) or konnichiwa (Good day).
Japanese does not have any close linguistic relatives. Some linguists came up with a hypothesis linking Japanese with Altaic languages (such as Turkish, Kazakh or Mongolian). This still remains a theory without any definite proof. Due to a strong Chinese cultural influence, the Chinese characters (popularly known as "hieroglyphs") were adopted to write down Japanese. It soon became evident, however, that the structure of the Japanese language varied greatly from that of Chinese. For example, unlike Chinese, Japanese words often require endings or suffixes to be added to the root word. This led to a creation of a mixed writing system in Japanese where the Chinese characters (kanji) are used for word roots, while endings, suffixes and other variable parts of the word are written down with syllabic symbols known as kana.
Although learning Japanese is not an easy task, it has its obvious merits. If you are just starting out, this website may be helpful. For a deeper understanding of the language structure, this online course will prove very useful. In any case, no matter at which stage you may be, 24HourAnswers.com is your one-stop resource for help with Japanese.
To fulfill our tutoring mission of online education, our college homework help and online tutoring centers are standing by 24/7, ready to assist college students who need homework help with all aspects of Japanese. Our languages tutors can help with all your projects, large or small, and we challenge you to find better online Japanese tutoring anywhere.
Read More