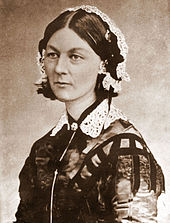 Florence Nightingale (1820-1910)
The health of every individual is of growing concern, particularly as we age. That being said, the study of medicine and nursing have both become expanding areas of study at the college level. As the populaton ages, the need for doctors and nurses will continue to grow.
The tutors at 24HourAnswers are here to assist students with this huge field of study in any area a student may require. Subjects on which a student may focus include:
Pharmacology
Mental health nursing
Human development
Psychology
Anatomy and Physiology
Patient assessments
Adult health concepts
Microbiology
Patient management
Students making the decision to study medicine have a long and rigorous road ahead in a profession that is still one of the key roles in society. An individual making this decision must have a substantial understanding of the sciences as well as a drive to help others. These, combined with the motivation to keep going during the long hours of study and internship will help greatly in achieving their goal.
24HourAnswers has tutors available to assist the student along the way. Getting into medical school is no easy task. A student must have exceptional grades, which demonstrate their commitment to their chosen field. Needing assistance to maintain a high GPA is normal while putting in long hours of work. Study will be essential. Here at 24Hour Answers, we have experts available in many areas who are committed to assisting students 24/7 with all of the following aspects of medicine and nursing:
Life Sciences
Anatomy
Biochemistry
Ecology
Microbiology
Physiology
Social Sciences
Anthropology
Economics
Psychology
Sociology
To fulfill our tutoring mission of online education, our college homework help and online tutoring centers are standing by 24/7, ready to assist college students who need homework help with all aspects of medicine and nursing. Our medicine and nursing tutors can help with all your projects, large or small, and we challenge you to find better online medicine and nursing tutoring anywhere.
Read More mdi-arrow-down