How to Find a Math Tutor Who Can Deliver Real Results
Math has been central to education for centuries, and generations of college students have struggled with it. While math does come easy to some students, they are few and far between. In fact, most students need extra help to figure out this complex subject.
Even if a student isn't planning on working at a job that requires math knowledge in the future, they still need to master at least basic math concepts, because they will use this knowledge in everyday life, long after they finish their education.
If you are struggling with math, it's time to find a math tutor. And the tips listed below will help you find one you'll love studying with.
Consider these things before looking for a math tutor
Not excelling at math isn't something to be ashamed of, because the subject itself can be very hard. Understanding this complex material can be daunting and sometimes even impossible.
In this case, hiring a math tutor is the logical decision. But before you go on the hunt for the perfect tutor, you need to consider the following things.
The type of tutoring you need
There are different methods of teaching math and only you can determine the ideal method to suit your needs. Think about your ideal learning conditions, what learning goals you have, your learning style, and how motivated you are to improve your math skills.
Your math grades
Your primary reason for getting a math tutor is probably the low math grades you are getting, but you shouldn't wait for your math grade to become too low before you look for professional help. Let's say for example you used to get straight As in math but now you're averaging a B- or a C+. While this doesn't seem like a big deal, if your math grades are slowly but steadily declining, it is probably a sign you need help before the situation becomes dire.
Your confidence
It's very possible that you loved math in the first few years of education. This is normal for most people, as when you get introduced to math, it's still very simple and easy to grasp. But it's not uncommon to lose your confidence as you reach more advanced math classes.
If you have lost your confidence and feel like you aren't as good at math as you used to be, you might simply stop trying and acquire a different attitude toward math. If this is the case, you can fall in love with math again if you hire a tutor who can teach you the concepts with which you are struggling.
Your time management skills
If you have too much on your plate, it's probably hard to manage your time and find those couple of hours a day to dedicate to math.
But time management is a very important skill to master and 87% of students could achieve better grades if they had better time management skills. A good online tutor can help you master time management and figure out how much time you need to dedicate to math.
Things to look for in a math tutor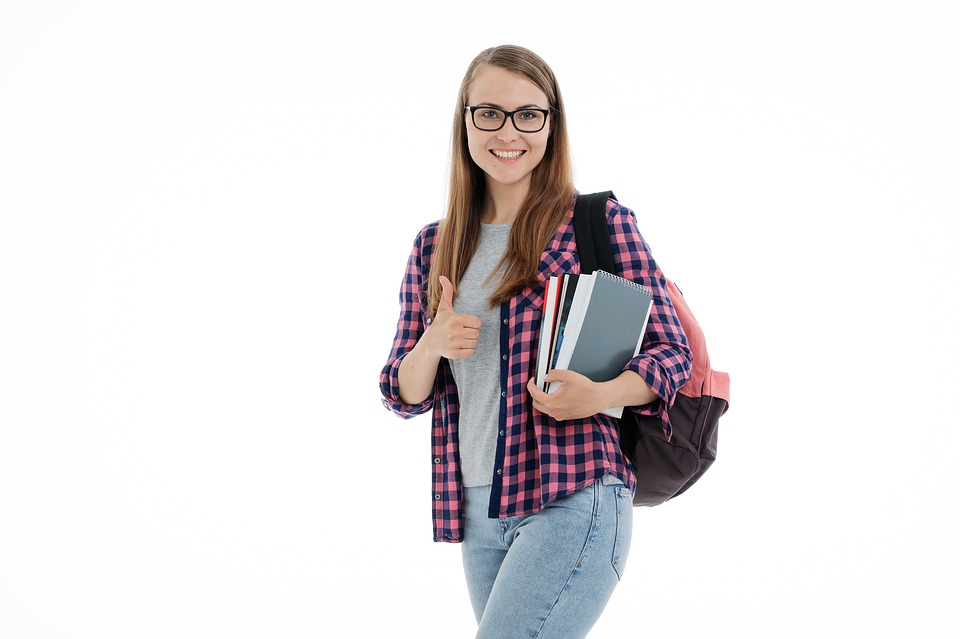 When you're reviewing potential math tutor candidates, here are a few things to keep an eye out for.
Their knowledge of your curriculum
A good math tutor isn't someone who knows math well but rather someone who has the right knowledge you need. Learning how to find a math tutor also means knowing exactly what you need so this tutor can tailor their approach to give you the right type of help.
How familiar they are with pedagogical methods
Over the last few years, pedagogical experts have presented new and groundbreaking ideas on how students learn abstract mathematical concepts. This new teaching style has drastically changed how math is taught in college, and they're helping students get a grasp of math concepts much more easily.
A good math tutor is someone who has tutoring experience, has a good approach to math education, and is aware of modern teaching methods.
How supportive they are
Anyone who has experience with teaching students knows that education is much more than simply imparting information, regardless of what grade level you're in.
A good teacher or math tutor needs to have the ability to support their student as they're going through the learning process and developing the required skills.
Chastising a student won't help them learn, it will only make them resent the subject. But providing a supportive environment will make the learning process easier for them.
Whether they have a student-centric approach
Every student is different and requires a different approach when it comes to math tutoring. The methods that might have been successful with one student are going to fail with another.
That is why when you're trying to find a math tutor, you need to find one who molds their approach based on what each individual student needs and their learning journey.
Now let's list the five tips that will help you find the right math tutor.
Ask your professor
Before you find a math tutor, you should talk to your math professor. They are the people who will understand what you need.
When you have an open conversation with the person who is teaching you in college, you will also have the chance to talk to them about different tutoring options. Professors often know a lot of tutors and will be able to recommend someone they believe will be a good fit for you.
The professor will also be able to answer some of the most important questions you have regarding your skill level in math and the math curriculum. They can tell you what the math tutor should focus on when working with you and how frequent the tutoring lessons should be.
Search for math tutors online
While you might be able to find a math tutor in your local community, you should still consider online math tutoring services. This way, you will have a lot more options to choose from. If you work well in an online learning environment, you can get the most from online tutoring.
Learning in an online classroom has become very common in the past few years, and eLearning increases learning retention rates by 25% to 60%. In other words, hiring an online math tutor can be very beneficial.
Let's go through some ways you can find a math tutor online.
Look on social media
A lot of online math tutors are harnessing the power of social media to promote their services and find new students. If a private tutor has a Facebook page, you can also check out their reviews, see how well they work with college students, and find out more in-depth information about the tutor.
If you're more interested in discovering the tutor's work and educational history, you can look for that information on LinkedIn. This is the only business-oriented social media and there, you can see the tutor's work experience and endorsements from previous clients.
Check out tutoring websites and online platforms
There are a plethora of tutoring websites you can visit to find a math tutor. They're also incredibly easy to use. All you need to do is insert the level of math you need as well as your postcode and the website will provide you with tutors near you.
Keep in mind that these platforms usually take commissions from the tutors they employ so tutors usually have a higher hourly rate to compensate for this. Also, lessons are booked on the site itself so you won't get to meet the tutor before you book them.
Contact a tutoring agency
If you opt for a tutoring agency, they will go through the process of getting to know you before they pair you up with a tutor. They do this so they can find the best fit for your needs.
Tutoring agencies also require all of their employees to have background checks and will provide you with reviews from both previous and current students.
Consult local resources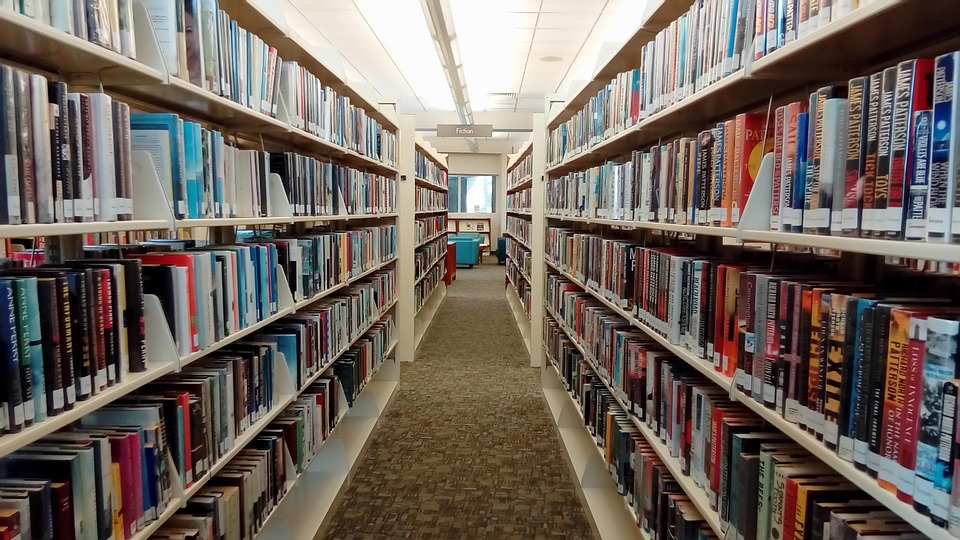 Image source
If you want to go with the old-fashioned way of finding a tutor and supporting someone in your local community, you can easily do that. All you need to do is consult your local resources and you might be surprised with the fantastic options at your disposal.
Another route you can take is to go to your local library. There, you can find information about tutoring agencies in your town or available math tutors in your area. You can also check community bulletins to see if any tutors are offering their services to math students.
If there is a local college in the area where you live, check if they have any math tutors available. A lot of times, colleges offer tutoring for young students, especially if the college student who's giving the lessons is studying for a math degree and needs hands-on experience.
And if you live in a larger city, there might even be a tutoring or education center in your area. If you need help with more subjects, not just tutoring in math, a private tutoring center might be just the place you're looking for.
Get recommendations from other students
You're certainly not the first student in your community who has ever looked for a math tutor and you definitely won't be the last. One way you can consult your local resources is to talk to other students to see if they used math tutors in the past and if they can recommend a good one.
It doesn't matter if you're struggling with algebra, trigonometry, or calculus, the chances are that another student from your community has gone through what you're going through now.
You can talk to your friends and family, other students in your class, or join an online student group. Find someone who had similar math struggles as you and they will be able to give you some good advice.
Ask them which tutoring services they tried out in the past and what kind of experiences they had. You can also find out the average rate for tutors in your area so you can plan your budget accordingly.
Bonus tip: Consult more than one tutor
Don't think it's enough to just find one tutor and be done with it. Even though you might believe the tutor you chose is a good fit, you can't be sure if there is a better one just around the corner. So make sure to consult more than one tutor.
When you collect information about a few tutors and talk to them one-on-one, you will probably find a couple who stand out from the crowd. Then you can pay for one trial session with each of those tutors to see how well they work with you.
You will know you found the perfect fit based on how you feel after your tutoring session. A good tutor should make math fun and make you feel ready to take on new challenges.
Summary
If your grades in math are slipping or you're struggling more than before, it's time to find a math tutor. But hiring someone who will be helping you with math homework shouldn't be taken lightly.
You need to know how to find the best tutor for your needs. We hope this guide helped you understand the different ways you can find a math tutor and what characteristics you need to look for. And don't forget to always look at the different math tutoring options you're presented with.