The study of the medieval period, historically speaking, is concerned with the period in a nation's development between its ancient growth and prior to its transition to the modern day. The word medieval loosely translates to middle, so a study of the medieval ages would be to study the 'middle ages'.
The study of medieval France, (though this period is divided differently by various historians), would be the period prior to the storming of the Bastille, ending with the abolition of France's absolute monarchy. A good indication of the transition between medieval and early modern is often the move towards a form of democratic government, and is frequently heralded by revolution or some form of civil conflict. Although debated among historians, many maintain that the middle ages span a period from around 500AD up until 1500/1600AD. Previously referred to as the 'Dark Ages', this period was the subject of much religious conflict and warfare throughout the world.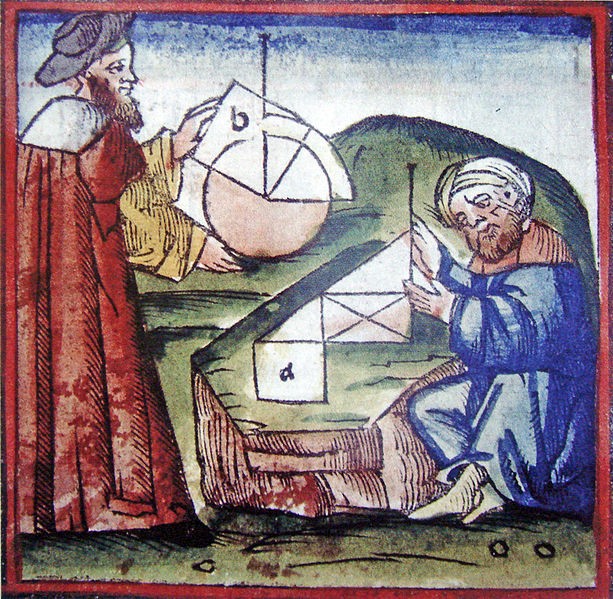 The middle ages witnessed the peak and eventual collapse of the Roman Empire as well as the destruction wrought by the Crusades and the 100 Year War. In addition to being a time of warfare and revolution, the middle ages experienced an explosive growth in population, culture, religion and science.
The high middle ages saw a migration of Greek scholars and scientists throughout western Europe. They brought with them clandestine knowledge and spread the teachings of Latin throughout most of Europe, giving rise to many of the spoken languages we use today.
As well as huge contributions from Greeks such as Plato, Aristotle and Chrysolaras, the middle ages also included the birth of the Islamic Golden Age, at which time Islamic science, philosophy, and culture were far more advanced than that of western Europe.
A very interesting and much debated period, the middle ages witnessed the progression from a primitive civilization and existence to a time of culture, science and philosophy - a period to which any competent historian should dedicate much research and thought.
For those students looking to develop an understanding of the middle ages, we recommend the following link resources:

Middle Ages
BBC - History: Middle Ages
Middle Ages - Medieval Resources
To fulfill our tutoring mission of online education, our college homework help and online tutoring centers are standing by 24/7, ready to assist college students who need homework help with all aspects of medieval history. Our history tutors can help with all your projects, large or small, and we challenge you to find better medieval history tutoring anywhere.
Read More