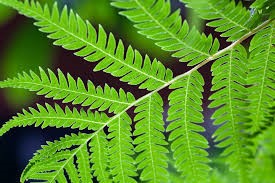 Courtesy of Pixabay
The area of botany can best be defined as "the scientific study of plants, including their physiology, structure, genetics, ecology, distribution, classification, and economic importance". Therefore, a botanist would be a person whose entire career is devoted to learning more about plants, how they reproduce, how to cross-breed them, and how to efficiently make use of them in our daily lives.
There are basically three topics covered by botany:
Core topics are fundamental natural phenomena and processes of plant life. They involve divisions of botany such as cytology, epigenetics, plant genetics, and plant taxonomy, to name a few.
Applied topics are used to study the ways in which plants can be used for economic benefit in agriculture and forestry. Some examples of applied topics are biotechnology, dendrology, forestry, and horticulture.
Organismal topics contain a focus on plant groups such as algae, mosses, or flowering plants. These would include mycology, phycology (study of algae), and bryology (study of mosses and liverworts).
Students can receive a bachelor's or master's degree in the area of botany from many colleges and universities across the world. Depending on the school, there are required courses for general degrees - students will also elect courses based on their interests.
Some of the courses offered for a botany degree are:
Plant diversity
Principles of biology
Chemistry
Organic chemistry
Physics
Genetics
Evolution
Plant taxonomy
Plant ecology
Local flora
Climate change biology
Fungal biology
Environment, food, and society
Plant chromosomes and genomes
Plant breeding
Students who wish to pursue botany as a career choice have an unlimited potential for application of the skills learned in school. With recent advances in the field, such as plant hybridization and genetic manipulation, there are essentially opportunities to grow new species of flora that could withstand dramatic changes in our environmental landscape. Watch this TED video for information about how one division of botany is attempting to store plant seeds now so they may be utilized later.
Online Botany Tutoring with 24HourAnswers
If you're looking for a botany tutor, 24HourAnswers has qualified tutors available to help with your assignments. Browse our tutors or fill out a form to get started!
To fulfill our tutoring mission of online education, our college homework help and online tutoring centers are standing by 24/7, ready to assist college students who need homework help with all aspects of botany. Our biology tutors can help with all your projects, large or small, and we challenge you to find better botany tutoring anywhere.
Read More