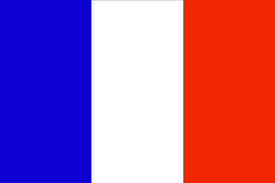 Tu parles français?
Excuse me?

If this is your first response, you're not alone! The French language is as complex as it is beautiful, and not something that can be learned overnight. Often referred to as the language of love, the French language actually shares many similarities with English, which is why many of the words may sound familiar or their meanings may make sense to you in the back of your mind. In fact, both languages share common roots; we just took different routes in terms of linguistic development.

The French language is a direct descendant of Latin and is widely spoken in over twenty-nine countries around the world. If French isn't your first language, learning French as a second language would be of great benefit, both in terms of your professional development and academic prowess. Spoken by seven percent of the world's population, fluency in French is a definite asset.

At 24HourAnswers.com, our specialists range from native speakers to academics with decades of experience both in teaching and speaking the language. Whether you require assistance with grammar, sentence structure, or verb conjugation, our specialists are at hand to help you with your linguistic development.

To help get started, we recommend visiting BBC Languages French.
On a level appropriate for a student seeking college homework help, there are two great online tutorials for introductory French offered by MIT's OpenCourseWare and titled French 1 and French II.
To fulfill our tutoring mission of online education, our college homework help and online tutoring centers are standing by 24/7, ready to assist college students who need homework help with all aspects of French. Our languages tutors can help with all your projects, large or small, and we challenge you to find better online French tutoring anywhere.
Read More