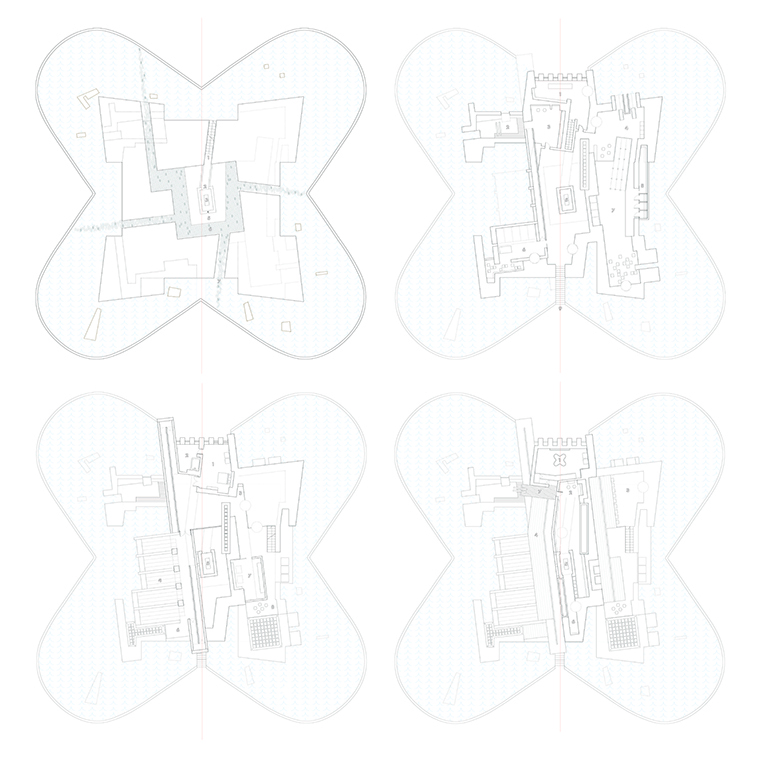 Image source: http://www.sy-works.com/index.php?/project/castros-tomb/
AutoCAD
The use of AutoCAD has become so fundamental in architectural practices around the world, that showing some level of proficiency in the software before leaving school has become a must. An industry-leading software for drawing as well as modelling, AutoCAD is important to master before you qualify and start working.
24HourAnswers.com utilizes numerous software programs in order to complete your drawing requirements, including Microstation, AutoCAD and Sketchup. In addition, sections and site analysis diagrams of any scale can be requested. Typically the amount of detail in a drawing corresponds to the scale; a 1:100 plan would include site information such as plantation and road markings, whereas a 1:10 plan would include building information such as wall build-up and materials.
To fulfill our tutoring mission of online education, our college homework help and online tutoring centers are standing by 24/7, ready to assist college students who need homework help with all aspects of architectural autoCAD. Our architecture tutors can help with all your projects, large or small, and we challenge you to find better architectural autoCAD tutoring anywhere.
Helpful Resources
Great resources for sample drawings include Detail magazine which has an online presence, as well as the popular architecture blog Archdaily. AutoCAD resources are best found on websites like cadtutor for graphics blocks that are already drawn and can be downloaded and inserted into your work (e.g. bedroom furniture). LYNDA is a great place to access tutorials to find out how to do something quickly. Ready-drawn CAD site maps can be found on country specific websites; for England and Wales, for example, there is Digimaps.
Read More