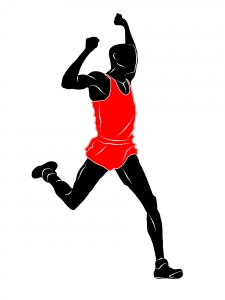 Image by Christian Ferrari http://christian-ferrari.blogspot.com/
The area of sports science - a scientific extension of physical education - applies scientific methodologies to the study of human athletic performance, with the goal of better understanding both its limitations and full potential. The path of this improved understanding follows the analysis of the biological, chemical, mechanical, physiological, psychological, motor control, and biomechanical components of human athletics. Sports science research also examines the relationship between athletic performance and nutritional and dietetic effects. Sports technology, anthropometry, kinanthropometry, and performance analysis are also part of this rapidly growing field.

A course in sports science will cover the following topics:


Energy metabolism
Physiology of exercise
Systemic exercise
Individual assessment of the aerobic-anaerobic transition by measurements of blood lactate
Exercise for successful aging
Effects of air pollutants on exercise
Free radicals and antioxidants in exercise and sports
Body composition in sports: measurement and applications for weight loss and gain
Exercise science and the child athlete
Chronobiology and physical performance
Ergogenic aids for improved performance
Physical exercise in hot and cold climates
Exercise-induced muscle injury and inflammation
Fluids and electrolytes during exercise
Growth, maturation, and performance
The effects of hypo- and hyperbaria on performance
Effects of microgravity on exercise performance
Enhancing exercise performance: nutritional implications
Overtraining and overreaching: causes, effects, and prevention
Periodization of training
Sports biomechanics
Applied sports physiology

Students should be sure to take advantage of the highest quality sports science educational materials available, starting with Designing Your Life, made available by MIT's Open Courseware. Excellent books on the subject can be found on Google Books and Amazon.com. Students should also be following the specialized journals in this field, including Asist Group's Journal of Sports Science and Medicine, Informaworld's Journal of Sports Sciences, Will Hopkins' Sportscience, Simon Jenkins' International Journal of Sports Science & Coaching, and World Academic Union's International Journal of Sports Science and Engineering. Students can also use the Directory of Open Access Journals, which lists about 40 journals from around the world devoted to this subject.
To fulfill our tutoring mission of online education, our college homework help and online tutoring centers are standing by 24/7, ready to assist college students who need homework help with all aspects of sports science. Our sports science tutors can help with all your projects, large or small, and we challenge you to find better online sports science tutoring anywhere.
Read More mdi-arrow-down